Notice
: Undefined index: margin_above in
/home/smilin12/public_html/wp-content/plugins/ultimate-social-media-icons/libs/controllers/sfsiocns_OnPosts.php
on line
619
Notice
: Undefined index: margin_below in
/home/smilin12/public_html/wp-content/plugins/ultimate-social-media-icons/libs/controllers/sfsiocns_OnPosts.php
on line
620
Why would you consider hiring a commercial window cleaning company in the first place?
Well, when it comes to making a positive first impression, there are no second chances. When existing and potential clients/customers approach your commercial establishment, you want them to have a good feeling about your enterprise—and how your building appears on the outside has a lot to do with that.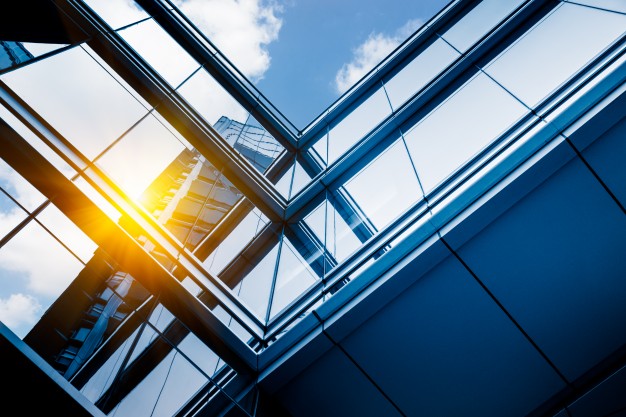 Expense is the second reason. When grime and dirt buildup on windows is left unaddressed, the windows may need to be replaced sooner than they would be if they were kept clean. Dust particles can cause minute scratches on the glass, in which dirt and debris can get lodged. Glass windows can also get stained from acid rain and building run-off.
We hope that these reasons are convincing enough for you to get the windows of your commercial property cleaned regularly by a professional.
Below are three key criteria to consider when hiring a commercial window cleaning company.
What Type of Businesses Do They Serve?
A primary quality of a reputable commercial window cleaning company is that it's able to serve different types of businesses with different types of buildings. For instance, here at Smiling Windows, we can handle everything—from the storefront of your boutique or café you're your multistory office buildings.
Some buildings are simply tougher to clean than others. This could either be due to the glass surface's expansiveness or the location of the windows. Therefore, we perform a thorough inspection of the building before coming up with cleaning techniques and strategies that will get the job done quickly and efficiently.
Will My Operations Be Disrupted During Cleaning?
Window cleaning really doesn't have to be intrusive. When hiring professional window cleaners, make sure you ask if their activities will disturb your customers or employees. Here at Smiling Windows, we make the extra effort to ensure that clients' business operations aren't disturbed, and our team is always highly-professional and discreet when they're working on a commercial window cleaning project.
Always Opt For a Window Cleaning Company That's Fully Insured
This is a no-brainer. Commercial window cleaning, particularly in multistory buildings, can be hazardous and risky. You don't want your company to end up being held liable for any accidents or injuries that occurred during window cleaning operations.
Is it time for you to get your windows cleaned? Contact us today by calling 773-641-2849! We're offering some amazing seasonal deals on our residential and commercial window cleaning services!
3 Factors To Consider When Choosing a Commercial Window Cleaning Company