Mildew, mold, dirt and grime are all things that can be removed easily by power washing.
When your house needs a clean:
We only use the best equipment and techniques to make your home or business shine.
We understand different types of siding and know how to do the job right.
Don't forget your deck. Power washing your deck can extend it's lifetime for several years.
Improve Your Property's Curb Appeal With Our Help
At Smiling Windows, we believe your home's or commercial building's exterior is a reflection of your personality—so make sure it's fresh, clean, and speck-free with our power washing services in Chicago. Say goodbye to the grimy, dirty siding, deck, and driveway of your residential or commercial building. We've got the most effective tools and techniques to make them look brand new.
Save yourself from expensive repairs in the long run; boost your property's market value, and amplify its aesthetic appeal. Our power washing services help Chicago's residents and business owners maintain their properties with our expert, eco-friendly, and cost-effective services.
Schedule service today!
Ask for  Next Day service availability, we will do our best to accommodate you.
Call 773-641-2849 or email smilingwindows@gmail.com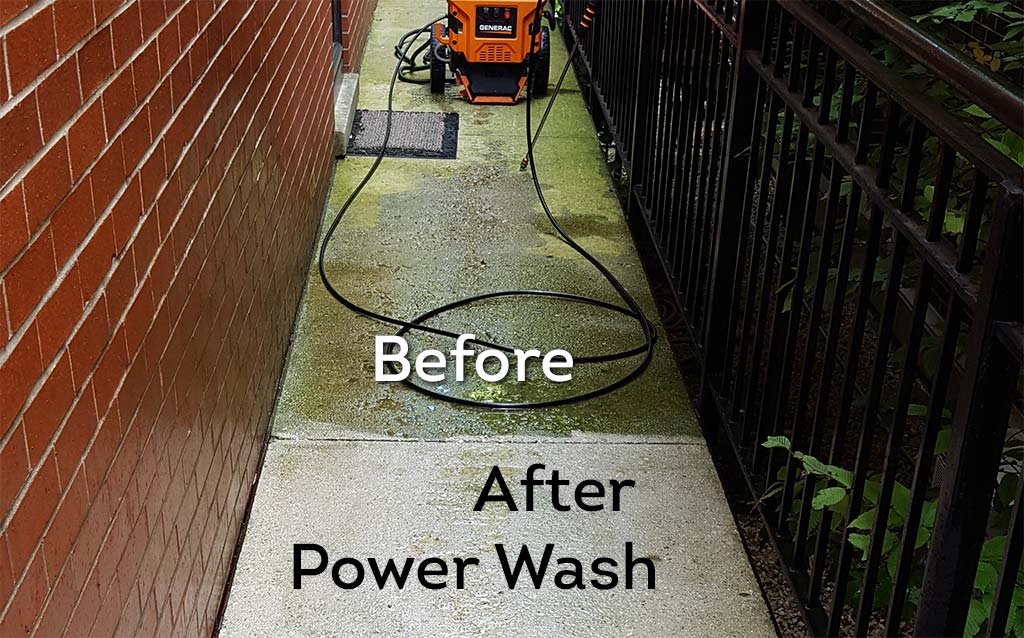 More power washing tips from our team: