Notice
: Undefined index: margin_above in
/home/smilin12/public_html/wp-content/plugins/ultimate-social-media-icons/libs/controllers/sfsiocns_OnPosts.php
on line
623
Notice
: Undefined index: margin_below in
/home/smilin12/public_html/wp-content/plugins/ultimate-social-media-icons/libs/controllers/sfsiocns_OnPosts.php
on line
624
The concept of windows has existed since ancient times, however, glass home windows first became popular in England in the seventeenth century. Before this, materials like flattened animal horns and paper were used to cover wall openings.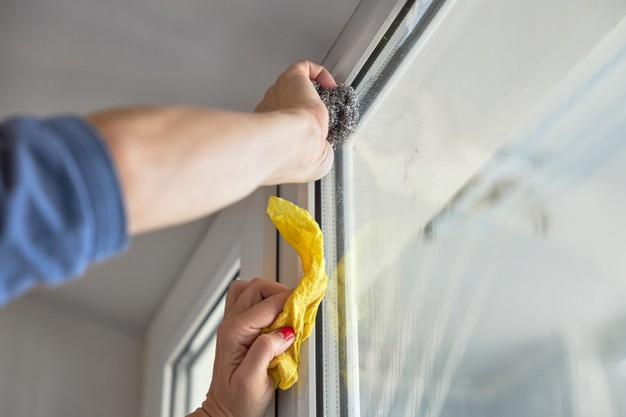 It's safe to say that windows have come a long way since Victorian times! But while modern windows are definitely more effective and practical, that doesn't mean they don't need any care or maintenance.
When it comes to window maintenance, regular cleaning is critical. But how often should you clean your windows? Read on to find out!
Regular Window Cleaning: The Benefits
There are multiple benefits of keeping your windows sparkling. The first, more obvious one is that grimy windows are unsightly, and detract from your property's overall curb appeal.
Another benefit of regular window cleaning isn't as obvious; constant exposure to dirt, dust, acid rain, and minerals in hard water can weaken windows and make them less insulative over time. Dirt and grime buildup on the windows can leave tiny dents and scratches on the glass, allowing more dust and debris to settle.
How Often Should You Clean Your Windows
Residential Windows
When it comes to residential windows, you should schedule a professional cleaning service at least once every six months. If your home is located on a busy street with lots of trees and pollen, we recommend you get them cleaned at least once every four months.
Commercial Windows
Commercial properties generally require more frequent window cleaning compared to residential ones. For restaurants and retail outlets, presentation is important. No one wants to eat or shop at a place that has grimy windows. Therefore, it's recommended that you schedule a professional window cleaning at least once a month.
Climate and Environmental Conditions
When determining how often you should get windows cleaned, environmental and climate conditions are another factor that you should consider. In some places, windows get dirtier much quicker. Here are some factors you should consider when deciding on the frequency of your window cleanings:
If you have lots of pollen and trees in the vicinity
If your property is located on a busy street
If there's construction work being done in the vicinity
If you're having your property remodeled.
Is it time for you to get your windows cleaned? Contact us today by calling 773-641-2849! We're offering some amazing seasonal deals on our residential and commercial window cleaning services!
How Often Should You Schedule a Professional Window Cleaning Service